Team building with Via Ferrata
Regular price

1.150,00 kr
Sale price
Invoice option
Ønsker du å bestille for en gruppe og betale med faktura er det mulig. Send forespørsel til eirik@explorealesund.no
Vi trenger følgende informasjon:
- Ditt navn
- Din e-postadresse
- Ditt telefonnummer
- Bedriftens organisasjonsnummer
- Antall deltakere
- Startdato
- Starttidspunkt
Pickup currently unavailable
Share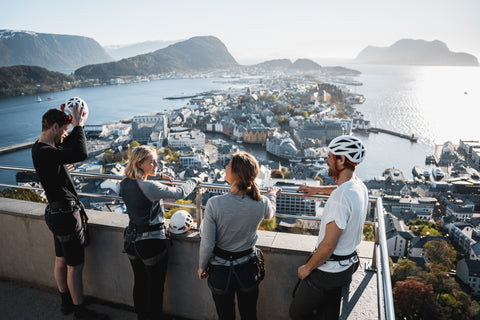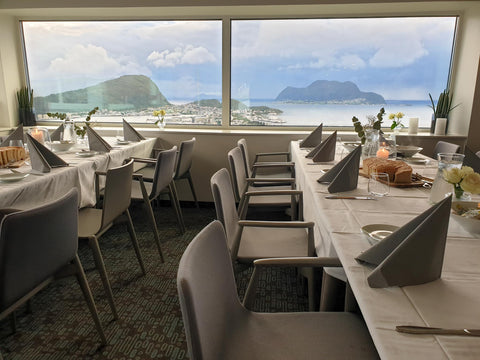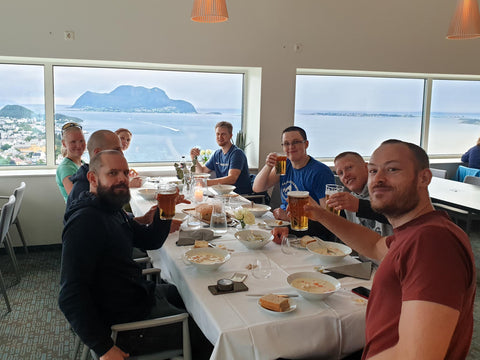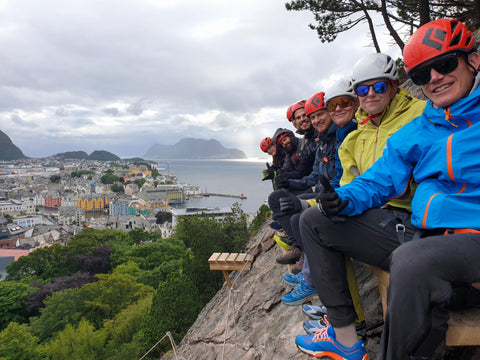 Exciting activities that raise team spirit through challenges in the park and climbing up to Fjellstuen, where lunch or dinner awaits the group.

Meet in the city park where our team building guide has designed various challenges for your company. The activities are based on communication, collaboration, creativity and practical implementation. Guaranteed fun and challenging for all participants regardless of age. With us, you get activities that will lift the team spirit in the company and give the employees a couple of hours of unique break from their company's everyday life.

We plan up to 1 hour of activity in the city park. Our team building guide will then deliver equipment for the via ferrata. After a short introduction of equipment and safety in the wall, the company climbs along our via ferrata. Halfway up the wall we have built a large sofa + two plank paths. There is room for 30 people and we recommend an airy corporate image! The via ferrata ends just below the Fjellstua viewpoint. The whole trip, including delivery of equipment, takes approximately 1 hour. At the end, a well-deserved glass of wine with snacks or dinner awaits at Fjellstua.
Time
2 hours (1 hour team building + 1 hour via ferrata climbing)
Participants

Maximum: 30
Minimum: 8

* Get in touch if someone in the company cannot climb up to Fjellstuen. When invoicing, we can differentiate the price.